This is art you have to sit with for a moment.
The work of artist Carrie Mae Weems is on show at the Barbican in London until September 3rd 2023 and I recommend finding time to see it. This show is the first solo exhibition of the artists' work by a UK institution, and it's an impressive body of work. If you're a lover of the visual arts, then give yourself a couple hours at least to take it all in.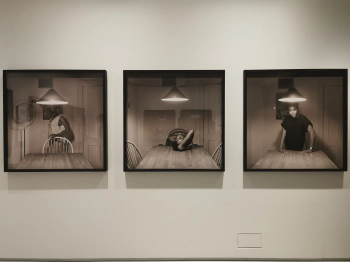 Kitchen Table Series - Weems' breakthrough project
Reflections for Now features work from her iconic Kitchen Table Series (1990), which the artist describes as her 'breakthrough project'. In this series, a kitchen table is a backdrop to various scenes in which she explores the struggle and interplay between gender and power dynamics.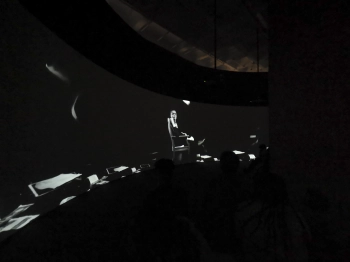 Weems' Multi-disciplined exploration of the Black American experience
Weems is a multi-disciplinary artist. A photographer, filmmaker and dancer, Weems uses sight and sound to convey the messages in her art. On the surface, her work is aesthetically beautiful and like any art piece that resonates, you, as the viewer, sometimes need some time to sit with it and fully ingest the nuance in the work.
From the abstracts of Painting the Town to the moving The Shape of Things A Film in Seven Parts, Weems takes us on a journey unabashed through the Black American experience in a way that is at times subtle, sometimes forthright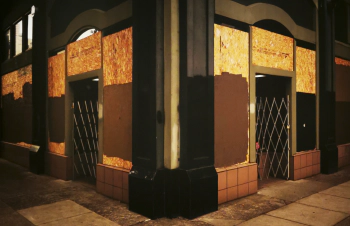 Viewing the show, which takes place over two levels, I was fortunate to be there when the crowds were thin. It meant that I had time to circle the top floor exhibits a few times, taking in the galleries and the installations and connecting with the work.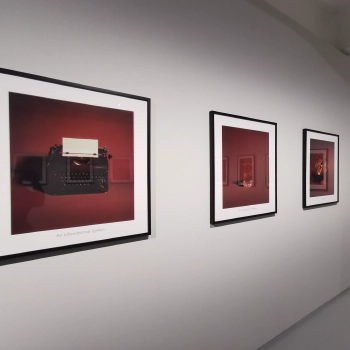 The volume and variety of work on display meant I needed more time to view most of the exhibits on the ground floor, including two 40-minute films.
I have more to write about this exhibition but since I plan to revisit it before it finishes, I will reserve time, at that time, to expand this review.
feature image from 'The Shape Of Things to Come a film in seven parts' (2020) © Carrie Mae Weems